Exploring RIM Project in Web RV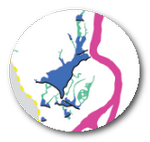 View or Download Projects
from Baretlt 2021 using Riverscapes Viewer
Before downloading anything, you can explore RIM projects in the web. Choose one from here →
The first video below shows you how to view a RIM riverscapes projects
, and download it.
Exploring RIM Projects in Desktop GIS with RV (Riverscapes Viewer)
In the next video below, we show you how to explore a RIM project in the QGIS Riverscape Viewer (QRV).
Install RV for your Deskotp GIS
If you want to view a RIM project in desktop GIS, they are designed to work well with Riverscapes Viewer (RV). Follow the instructions here to install the RAVE toolbar for QGIS or ArcGIS. Takes less than a minute.